Macon Pride Courage 2 B Fabulous Awards
Kacy Baughier, 1998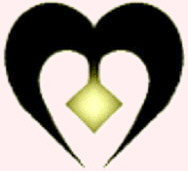 Kacy Baughier is someone who needs no introduction for many in the lesbian/gay/bisexual/transgender, (l/g/b/t), community. Kacy has been a touchstone for our community since 1986 and works tirelessly for the rights and equality of all. She is the founder of the annual Prism Fest celebrating its 3rd year this summer.

Kacy is also a veteran of Carnival A.I.D.S., in which she began her work in 1987. Her talents have contributed to the success of the event each year. As if that weren't enough to keep her busy, she is involved in the Victorian Village benefit, in which she became an active part in 1991. Her efforts to establish good community relations are acknowledged and greatly appreciated.

As the current owner of A Touch of Magic in Warner-Robins, Kacy has her finger on the pulse of the gay community. She is also the co-owner of Colors on Cherry Street. Considered a surrogate parent to many of our young l/g/b/t teens in the area, Kacy Baughier recognizes and tackles issues that others do not wish to confront in their everyday lives.

During my telephone interview with her, I discovered that she has five children, three of her own and two she has adopted. Her partner, Rikki, is very supportive of Kacy and her children. It's amazing to know that if the phone rings at 3:00 a.m., and a cry for help comes from the other end, Kacy is off and running to the rescue.

Two of Kacy's daughters, Tonya and Sandra, help Kacy when they can. Tonya completes a lot of the administrative work, while Sandra usually is seen on stage singing her songs, at the benefits Kacy organizes.

Kacy is not a native Georgian. She was born in Myrtle Beach, South Carolina and arrived in Macon, as a result of her ex-husband's acceptance of a position here. Kacy heralds her grandfather's lessons as the reason for her involvement in the community. He taught her that "someone has to be there to do something." Kacy also said, "we are our brothers' keepers, and as long as there is someone who needs someone or something, I will be there for them."

There are "loads of times" when Kacy feels discouraged with things, but it is mainly due to the complacent nature of people. "Knowing there is a great deal left undone, and knowing that there are still those who need someone to speak for them, I will keep going, " Kacy said. With this in mind, Kacy's future is bright. She plans to continue her work with the AIDS fund raisers. She also plans to establish a newsletter. "My goal is to work toward creating unity within the community; it is only through working together that we can get things accomplished," Kacy said

When asked if she had any other comments to share, Kacy said, "I want to thank Rikki for all the work and support she has given me while I do what I have to do. Knowing that she is behind me all the way, I can keep going and know that she will be there when I come home."

Macon Pride Chairperson, Chris Coggins, will honor Kacy with the Courage 2 B Fabulous! Award during the Pride Fest '98 Picnic on Saturday, June 20 at Central City Park. We admire Kacy for her continued dedication and visible involvement, creating peace in unity within our community.