Macon Pride Courage 2 B Fabulous Awards
Johnny Fambro, 1998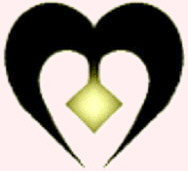 Johnny Fambro has been at the forefront of the gay rights movement in the Macon area for over two decades. His most memorable achievement was in 1977 when he staged a demonstration against Anita Bryant. She went on a crusade against homosexuality following the Stonewall Riot in New York City and had chosen Macon for one of her stops on her tour. Due to his demonstration, Time magazine conducted an interview with Johnny and asserted in their article that Macon had two gay bars and only one gay person (Johnny). Picture this: two gay bars and only one patron?

In the early 1980's, Johnny began his fight against AIDS. A dear friend of his had lost his job due to testing positive with the disease. His family had abandoned him when this was discovered. Johnny felt the urge inside to get involved and founded one of the organizations in the area: Middle Georgia People With AIDS (MGPWA).

When it was discovered that Central City AIDS Network, Inc. was about to go under, a group of volunteers came together and asked Johnny to run the organization. This is how CCAN and MGPWA became united, though each organization has its own separate agenda. CCAN deals with educational outreach and resources, white MGPWA assists clients with direct services. It wasn't until about 1985 that The Rainbow Center came into being, when a volunteer donated $5000, which was used to acquire the house at 530 First Street.

Johnny has been the Executive Director of The Rainbow Center for well over 10 years. Johnny was also instrumental in the development of The Diversity House, a housing project born through CCAN and dedicated to AIDS clients who find themselves homeless.

Johnny Fambro even ran for public office in 1995 and received more than 4,000 votes in his favor. Though he did not win his seat, it was a historical victory for the very first openly gay individual in the Macon area to receive such visible political support.

Johnny doesn't take a lot of the credit actually due him, but, then again, that is not his nature. He likes to be up front, but is also quite satisfied working 'behind the scenes.' He has a great wealth of knowledge, which he's always eager to share with anyone who asks. I have personally known Johnny 10 years now, but I feel like I've known him my entire life. He has been my strength for carrying on, my mentor, and a motivating factor behind my speaking out against AIDS because of the prejudices that people with AIDS face every day.

During a recent interview, I asked Johnny about his origins. He told me he is a native Georgian, born in Atlanta, and that he lived in rural Fayette County South of Atlanta before moving to Jones County at the age of 11. Macon has been his home ever since.

When asked what motivates him to go on with his work, Johnny is honest and assured of his reasons. "I feel strongly called by my higher power, God, to do this work," he says. "I should have succumbed from AIDS long before now, but I was chosen not to be infected with HIV. I have dedicated my life to three major issues: being proud of who I am and encouraging others to feel proud of themselves; helping people living with AIDS and helping their families cope with this and other life-threatening situations; and being a good listener, " he continues.

Equal rights have always been a watchword for Johnny, not special rights, but every one being treated the same, with respect and dignity. For these reasons, Macon Pride honors Johnny Fambro with our Courage 2 B Fabulous! Award.